Pepi House by Pepi Play
Meet and greet the huge Pepi family in Pepi House! Join 10 lovely characters in their day to day life. Create your own scenarios, play, explore and have fun!
PEPI HOUSE is a
fun and safe educational game for kids
about daily life in a household. It's a digital version of a classical toy — doll house. We've spent a fair amount of time playing together in real life and this inspired us to create a digital version. PEPI HOUSE is designed to be as reminiscent to real life toys as possible, but the digital element allowed us to offer something even more.
While playing kids can learn basic home rules, explore daily routines, learn the names and use of different equipment, experiment with various items and discover many new things every day. There are hundreds of items within PEPI HOUSE, most of them can be interacted with and some of them can be mixed and matched for awesome results!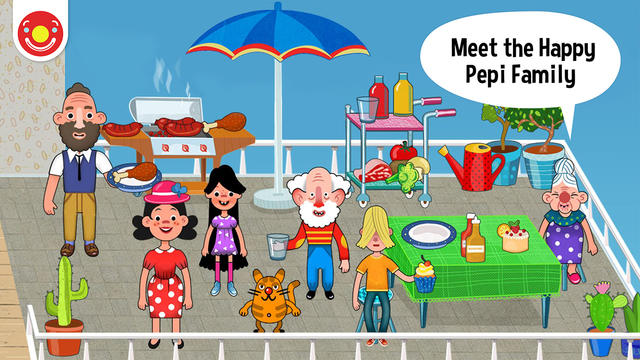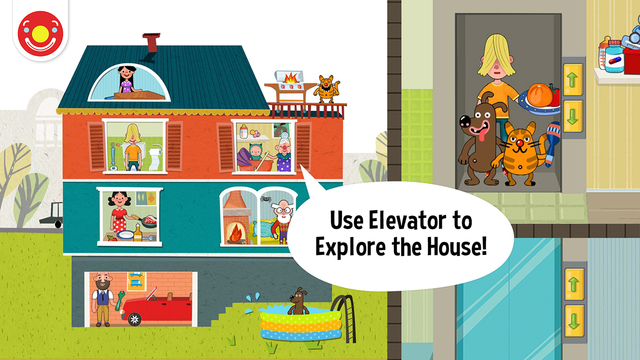 MY THOUGHTS: This is quite a fun, interactive game with different scenes that my child can learn how to do tasks around the household. Although it's not realistic, he can still experiment how things work virtually on the iPad screen. When I told my son, Brandon, that I was letting him try a new app, he was pretty excited and curious. First, we tried the free version, but it was limited to only one scene: the kitchen. My son saw the garage scene and told me he really wanted to play that. I decided to pay $3.99 ($2.99 USD) for the full version of the app.
My son thinks there's a glitch where the car can still drive out without tires. "The funny glitch is in the garage. First fix car then get ready by putting wheels on then as he moves out quickly take off wheels then he is driving with no tires," says Brandon.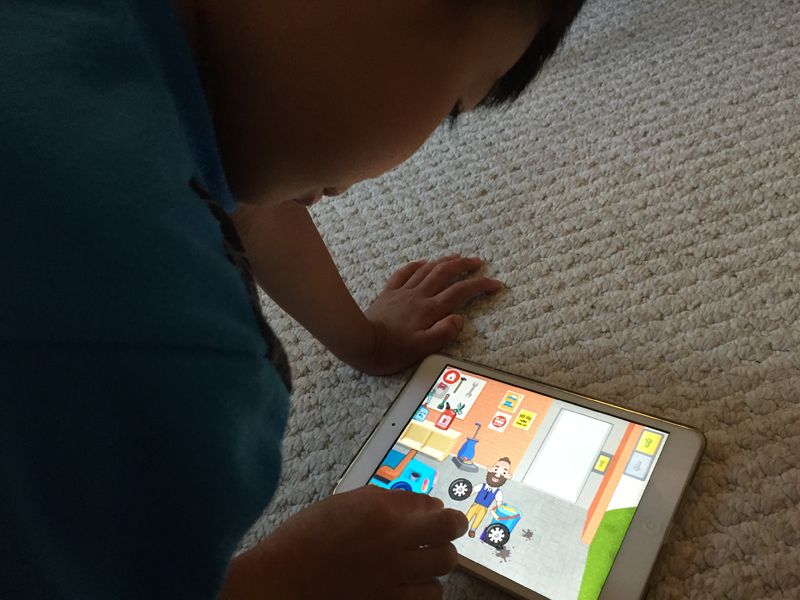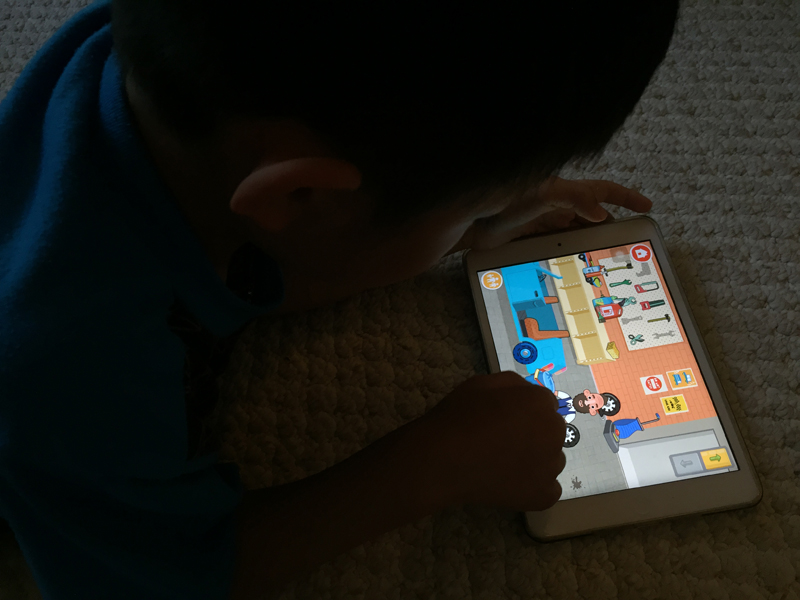 FEATURES:
• 4 house floors representing different areas of a household.
• 10 different characters (Including favourite pets!).
• Hundreds of items available for play.
• Themed rooms carefully represents real life environment. Each room is filled with various items you'd expect to find in a real house.
• Great animations and sounds.
• Can be played by various methods. PEPI HOUSE is all about the freedom to experiment.
• Use the elevator to move items and characters between different floors.
• No in-app purchases.
• No third-party advertising.
• Recommended age: 3-7
Disclosure:
I am receiving compensation in exchange of my review in this post as part of the Mom Buzz Media campaign. Any expressed opinions are my own and personal thoughts.