It was the Giants Hockey Game against the Moose Jaw Warriors on Wednesday afternoon February 18, 2015 at the Pacific Coliseum. The game was attended by many school children as part of the anti-bullying day campaign. The Flash Mob took place halfway into the second period.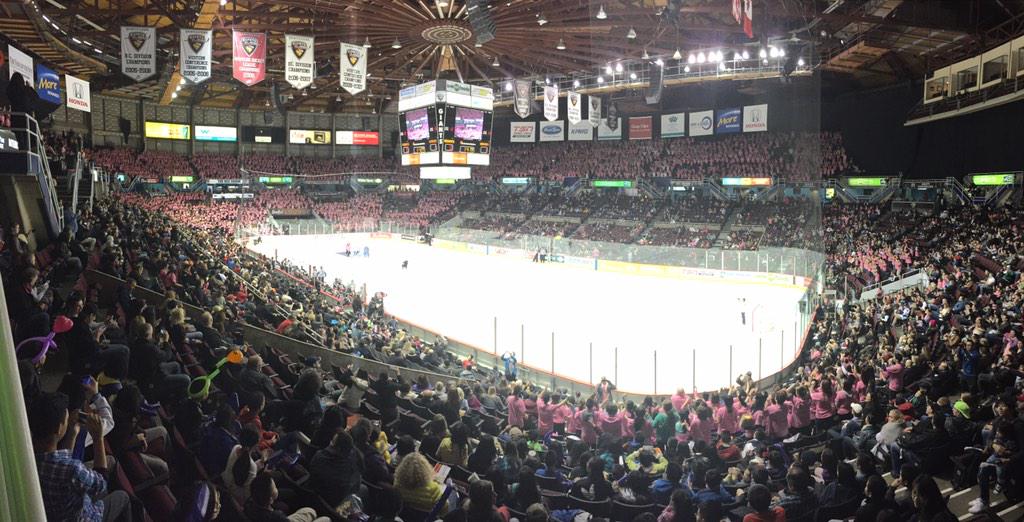 (Photo credit: @WHLGiants via Twitter)
I was able to sit with the class as the parent volunteer and was able to watch the entire game. It was a great game and a great performance by the students. The Giants won during the OT 3-2.